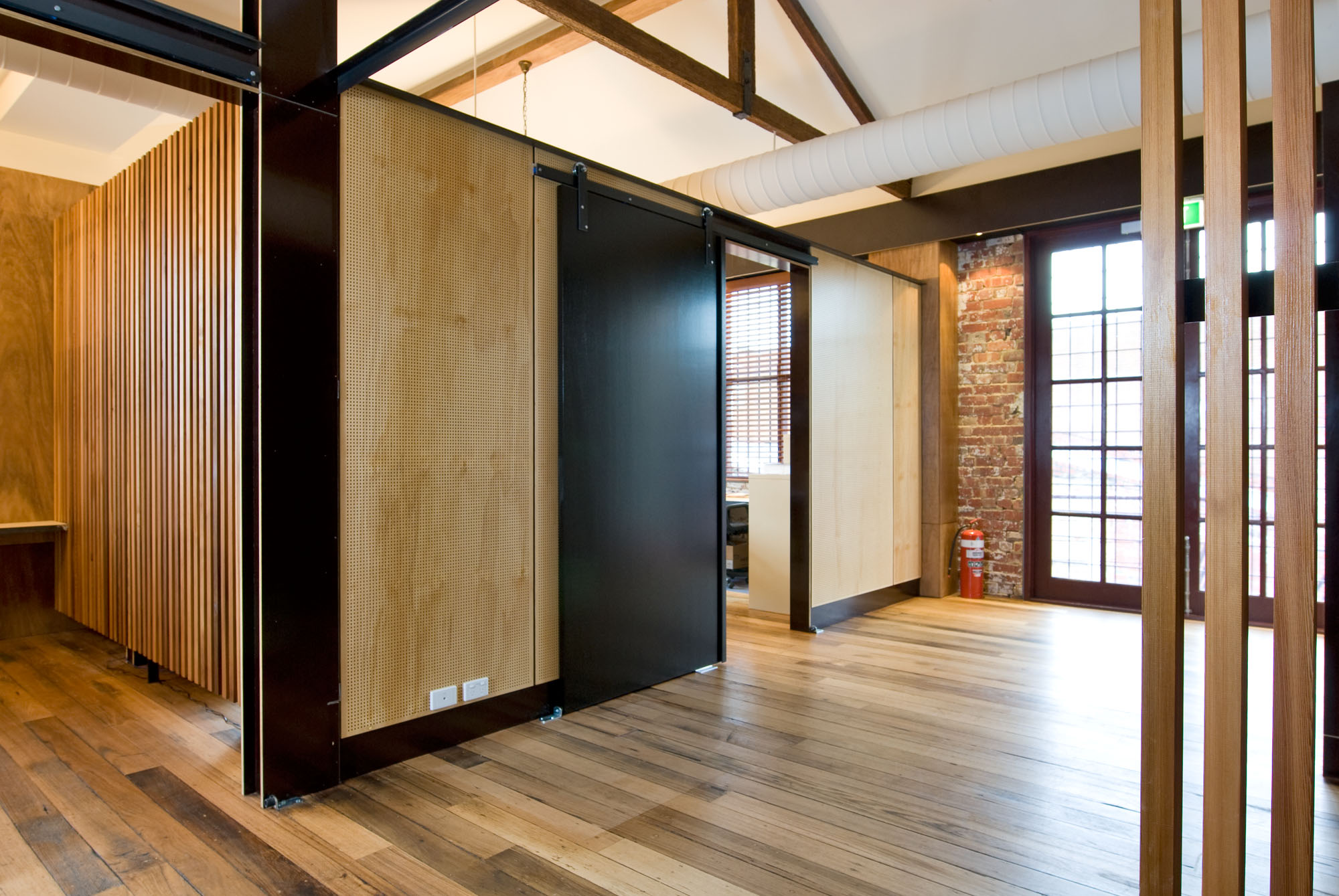 The design for the corporate headquarters of Fusion demanded an attention to detail that would reflect the work of the company's own contemporary design practice.
The results embrace the proud and robust early twentieth century warehouse structure. The back the existing built form was stripped back in order to reveal and display the original features and reflect the significance of the building's history and craftsmanship.
A strong visual impact was created with the installation of a grand entry staircase. Formply, perforated plywood and masonite were utilised to evoke the structure's industrial past, whilst also providing much needed acoustic treatment to the reverberant space.
Flemish light fittings, traditional furniture, wired glass and wallpaper all reference various historical imagery, while resting harmoniously adjacent to the recently exposed brickwork and timber trusses. The robust fitout is both timeless and durable.
Photographer
Patrick Rodriguez
Client
Fusion Print Management Group
Location
Victoria Street, Richmond
Completed
2007