Melbourne
Theatre
Company
Southbank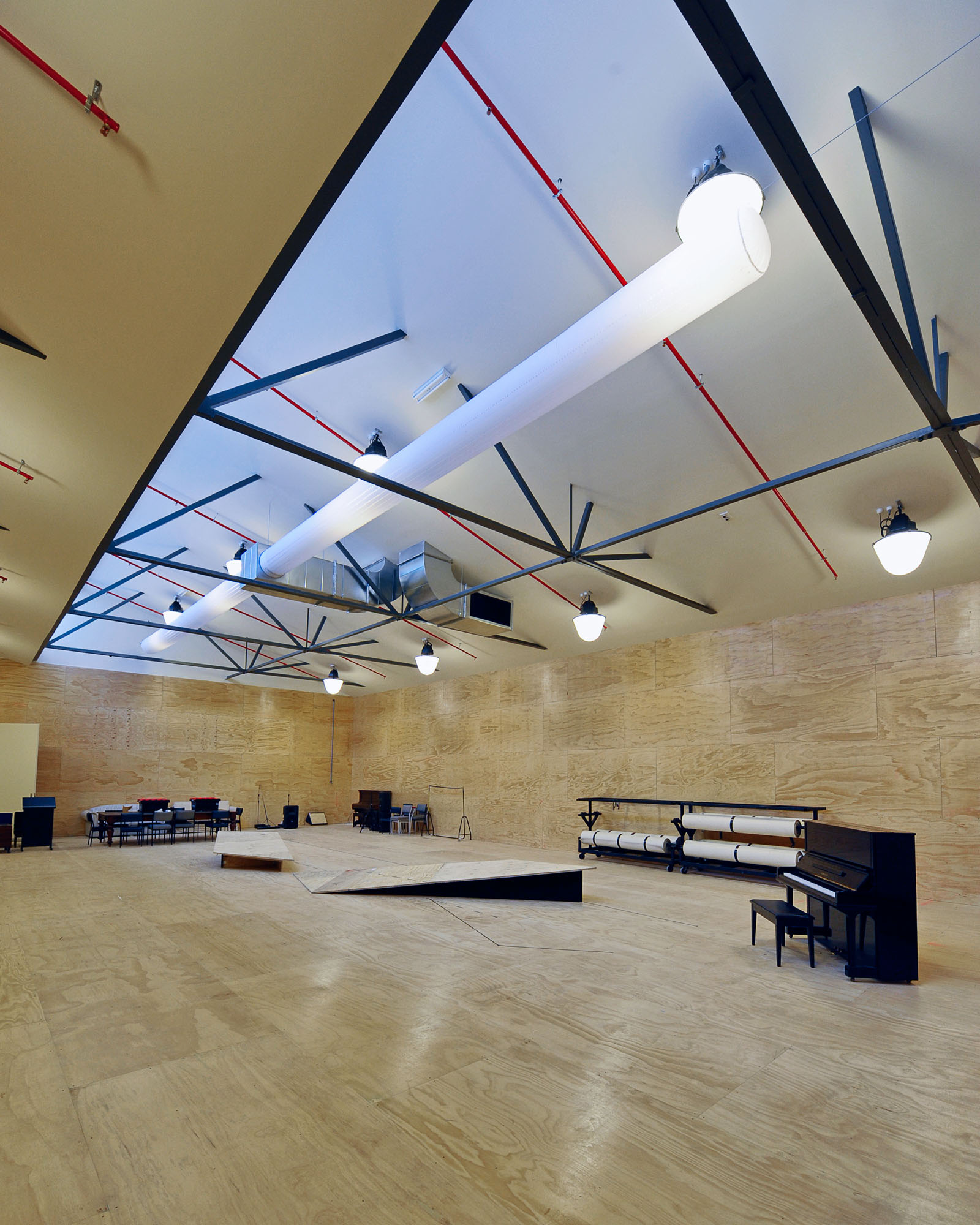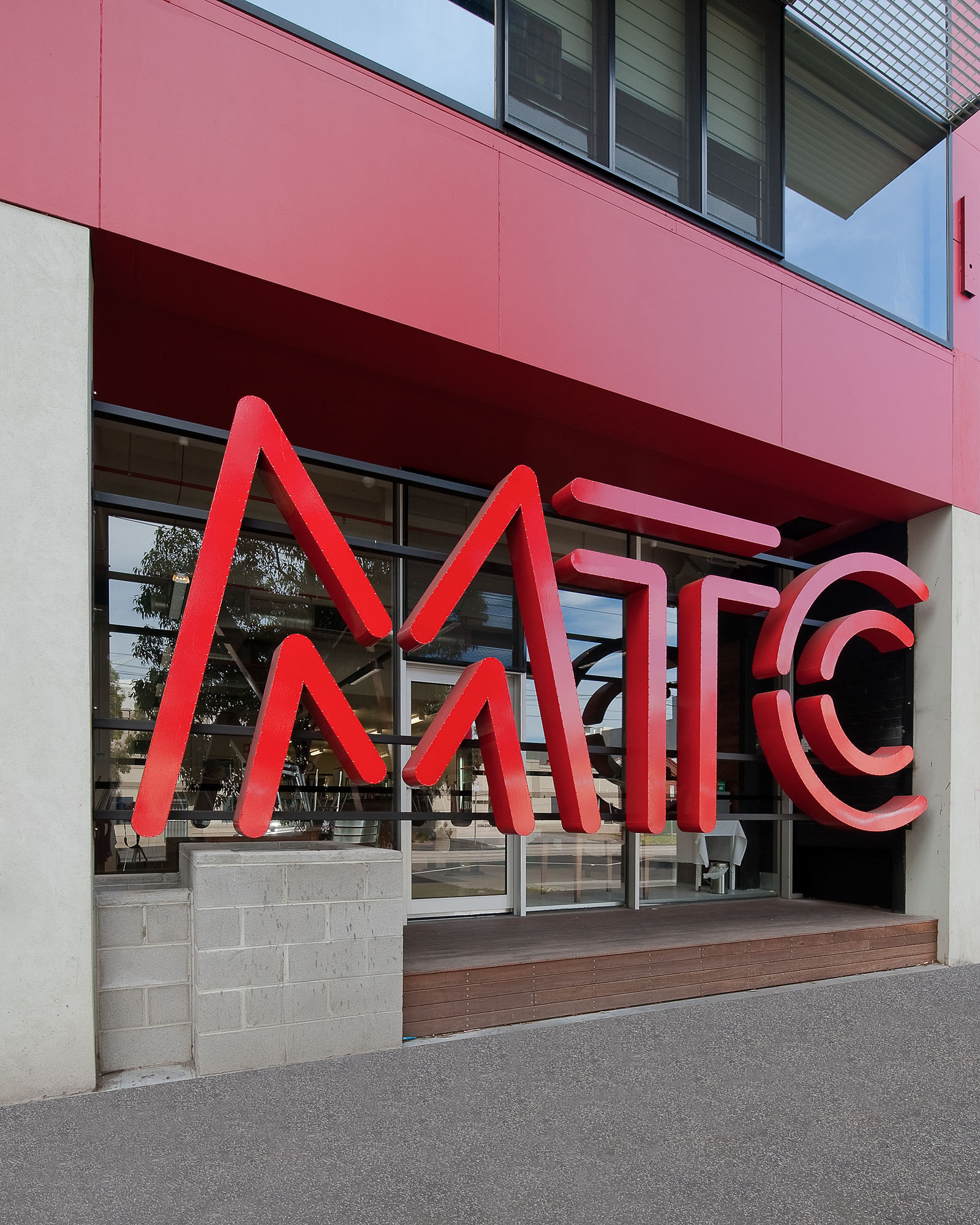 The offices and workshops of the Melbourne Theatre Company are the workplace for approximately 60 people across a variety of areas including administration, finance, creative, technical production (including rehearsals), set construction and wardrobe makers. The design provides for these complex and varied uses by creating robust, simple and flexible spaces with a theatrical edge.
The public areas are characterised by colour, memory and texture, using 'granny' carpets, plywood and coloured glass to produce a generous but durable environment, a bit like an old, friendly hotel. Outside, the introduction of seating, landscaping, disabled access and super-scaled signage softens the Sturt St edge and provides more useable outside areas for staff.
The building utilises common-sense ESD technology such as switchable air-conditioning, openable windows, day-lighting, solar hot water and rainwater collection.
Photographer
Alice Hutchison
Client
The University of Melbourne
Location
Southbank, Victoria
Completed
2009