University of Tasmania, School of Fine Furniture
launceston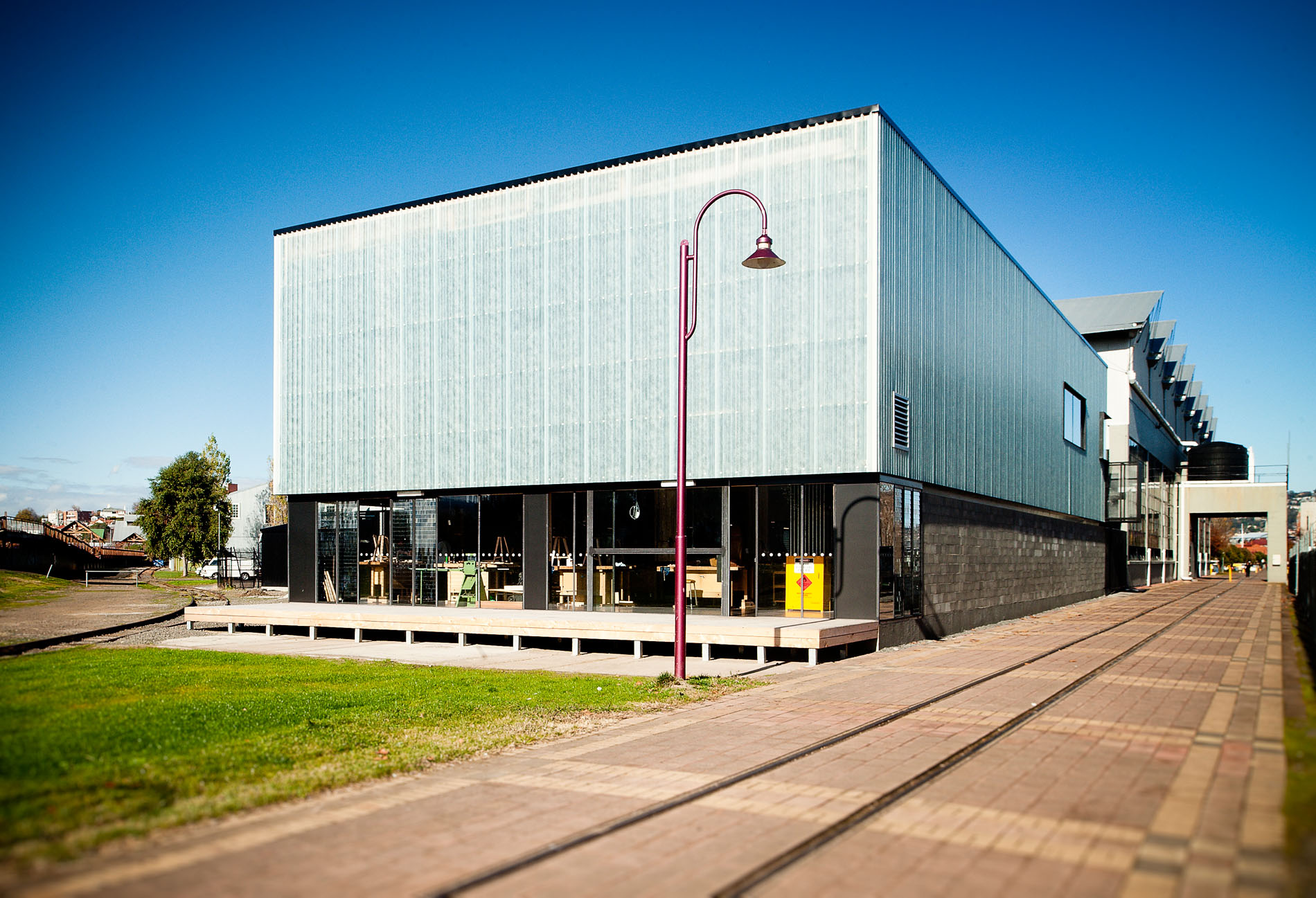 The School of Fine Furniture is the first purpose built educational facility of its type in Australia. It accommodates 45 students in a flexible, interactive space with room for future expansion within the building fabric.

Following the philosophies established for the UTAS School of Architecture, the School of Fine Furniture building aims to embody the value of 'learning by making' and using environmental sustainability as the key design generator. The design makes use of a number of environmental strategies such as long span timber structures to minimise the use of non-renewable resources; long life materials such as plywood, recycled carpet tiles and fiberglass; translucent cladding to maximise day-lighting; along with other measures to reduce water and energy consumption.

The building design is simple and clear, with external emphasis on clearly delineated entries and a modest, clean composition of durable materials. Decks and planters are used to encourage occupation of the outdoor space. The building has been assessed to deliver a reduction in water and energy use over an equivalent university building of approximately 50%.
Photographer
Patrick Rodriguez
Client
University of Tasmania
Location
2 Invermay Rd, Launceston
Completed
2009
Awards
2010 AIA (Tas) Public Architecture Award
2010 AIA (Tas) Sustainable Architecture Award
Press
The Age, 2010
ArchitectureAU, Feb 2012